Canon EF 14mm f/2.8L USM II Lens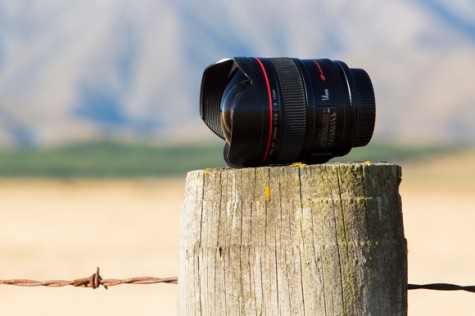 Build Quality





Performance





Value





The super wide, full-frame lens in Canon's line-up, the 14mm f/2.8L II is a great all-rounder with L-series sharpness and build quality.
It's the sort of lens I find myself looking for more and more – the focal length does expansive landscapes justice when my other lenses fall short and it nearly always delivers me a framing option that helps me to tell a story.
We use this lens for our big landscape shots, action sports in tight spaces (like the jungles of Cairns for the MTB World Cup recently) and it is our go-to lens for shooting underwater in our Aquatech Housing.
For a 14mm lens it has very little distortion and the sharpness at the edges is manageable throughout its sweet spot. Wide open it loses some of the edge detail, but not as much as the EF 16-35mm f/2.8L II sacrifices.
Overall this is an easy lens to reach for in more situations than I ever imagined – it seldom leaves my gear bag.
Pros
Superb sharpness at centre
Broad sweet spot (f5.6-f11)
Leader in class
Versatile in the field
Very low distortion for wide lens
Cons
Focus barrels can need to be recalibrated if knocked
Fairly heavy (645g)
Big investment $2979
Buy It If
... you shoot landscapes at all. It opens up a whole new world of opportunity. Will also suit any sports photographer working in confined spaces (like jungles or forest trails) and makes a perfect wide angle lens for underwater photography.
RRP*
$3549.00
* Pricing correct at the time of product launch. Prices subject to change. For the latest pricing check with your local Canon Authorised Dealer.