Canon EF 24-70mm f/2.8L USM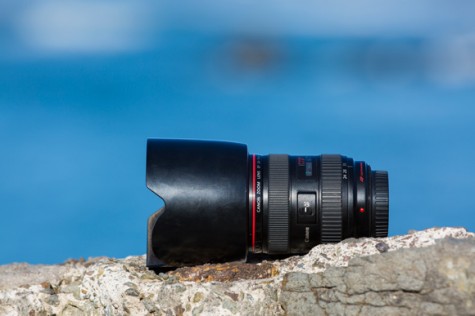 Build Quality





Performance





Value





When I started out in a career in photography one of my first serious purchases was a Canon EF28-70mm f/2.8L lens. It cost me more than $4000 at the time and cleaned me out completely. But it instantly started to make me money. The quality of my work leapt to a whole new notch and I began to sell more and more of my work. That lens served me for more than 12 years (Yep, that's around $333/year).
I replaced it with the EF 24-70mm and discovered Canon had made it even better. I've had this lens for more than five years now and have had it recalibrated once in that time – it just stands up to everything I throw at it. It's the lens I start my day with – I rely completely on it to deliver the goods for commercial clients, in my work with Box of Light and in my magazine assignments. I wish it was a little bit lighter (950g), but only because I can't leave it behind. I'd jettison a day's food on a multi-day backcountry ride in favour of having this lens there beside me.
Canon recently released the new EF24-70mm f/2.8L II and I've had a play with that already. They've shaved weight to bring it to 805g and further enhanced its edge-to-edge sharpness – yep, that's next on my wishlist.
Pros
Staple lens
Beautiful build quality
Extremely sharp
Fast focus
Reliable
Cons
Bulky, heavy lens
Significant investment
Buy It If
… you want to step up to the platinum level of mid-range zoom glass and take your photography to new heights. It's a big investment, but these workhorses are built to last.
RRP*
$2599.95
* Pricing correct at the time of product launch. Prices subject to change. For the latest pricing check with your local Canon Authorised Dealer.