Canon EF 50mm f/1.4 USM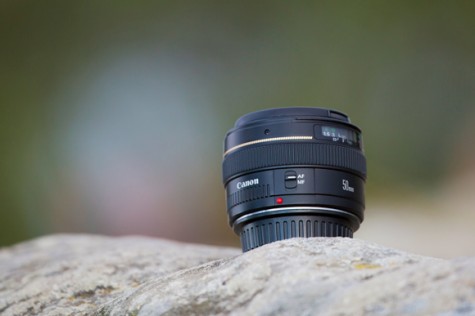 Build Quality





Performance





Value





The 50mm lens is the new hero in anyone's kit thanks to DSLR filmmakers who revel in the bokeh (the out of focus bits) of these wide-aperture pieces of glass. That's spilled into stills, with sun flares and bold-bokeh effects finding favour in agency campaigns and with photo editors.
I bought this lens for two reasons: it's fast and sharp at 1.4 and it's small and lightweight (260g). Canon's 50mm 1.4 is the perfect lens for a backcountry trip when there isn't any room for my heavier L-series mid-range zooms, but I also like to roam the streets with it when I'm at a new destination. You can blend into the background and capture moments incognito. Because it's so small and non-intrusive I find that my subjects act more naturally. I also use this lens in my water housing on bigger, less-predictable days – it's not as fast in the focus department as an L-series lens, but its attractive bokeh allows me to make some nice frames. The 50mm focal length is a good range for swimming in the line-up. It allows me to shoot from further away without dwarfing the size of the waves, like a wide-angle lens can do. It doesn't look like a pro lens, but it's a wolf in sheep's clothing.
Pros
Incredibly good value
Beautiful bokeh
Lightweight
Discrete size
Cons
It will make you dream about the EF50mm f/1.2
Small filter size (58mm)
Hood not included
Buy It If
... you like street photography and want a lens that will let you blend into the crowd. It will also suit anyone exploring film with their DSLR or wanting a short focus mid-length lens for low-light stills photography.
RRP*
$599.00
* Pricing correct at the time of product launch. Prices subject to change. For the latest pricing check with your local Canon Authorised Dealer.